WOOD FLOOR CARE AND MAINTENANCE
Care and maintenance of your hardwood floor is as important as deciding which wood flooring to install. Cleaning plays an important role to the longevity of your investment, but attention to damage prevention is as important as well. Our skilled flooring installers take the utmost pride in their work, taking care not to damage pre-finished floors while installing. Keeping glue off the floor while installing a floor is very important.
R.J. Bernath offers hardwood floor cleaning products which are virtually the best on the market. We have seen many cleaners come and go over the years, so we offer an excellent and dependable hardwood floor cleaner along with the hardwood floor accessories and cleaning supplies to help keep your wood floor in the best condition possible.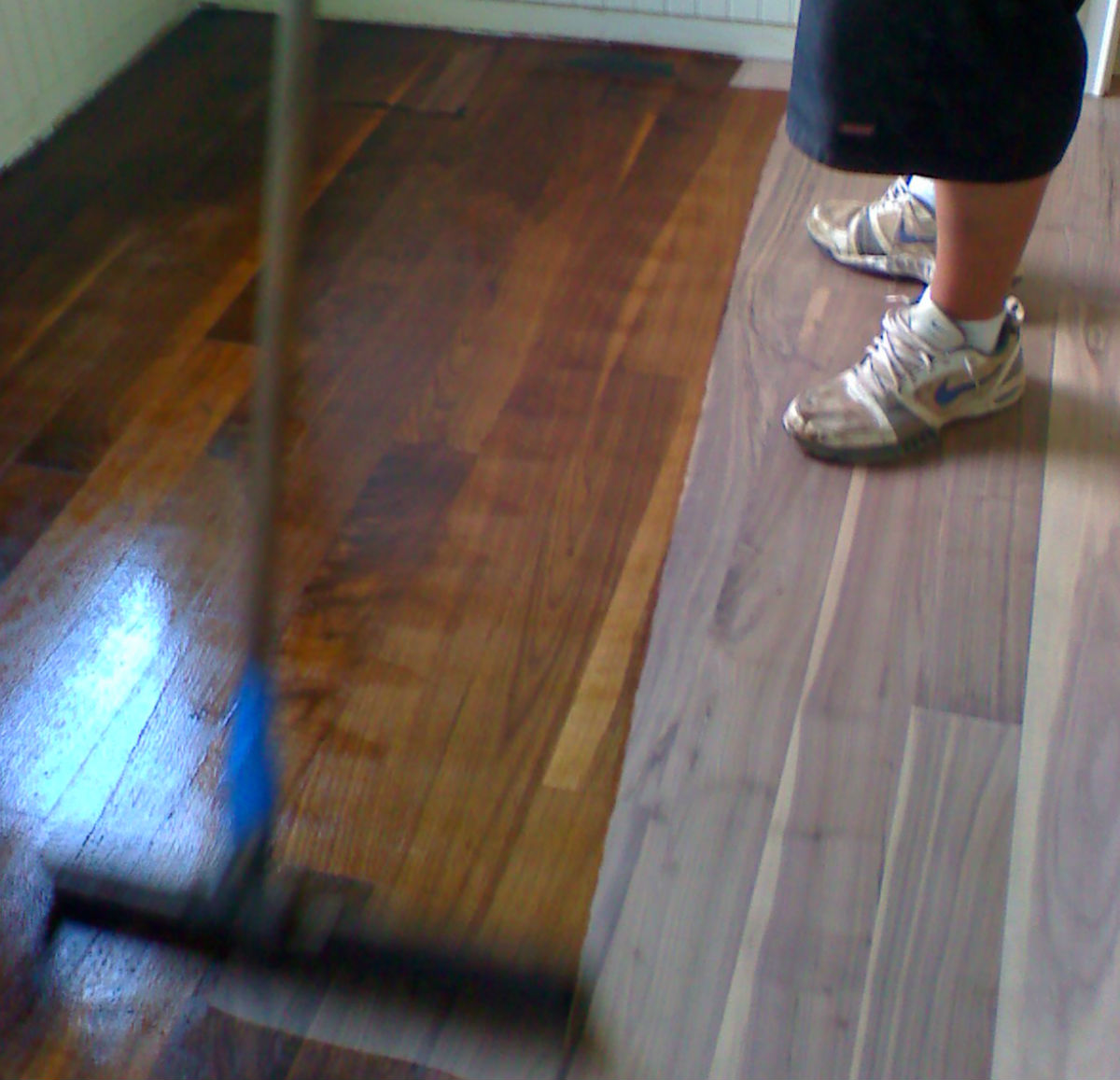 General Wood Floor Maintenance and Care Guidelines
Hardwood Floor Cleaners, Supplies and Products
Floor cleaning products directions for use on your hardwood flooring:
Use a dustmop to dust, or vacuum to remove any loose grit before you clean your hardwood floor. Spray Hardwood Floor Cleaner on stubborn spots, rubber heel marks, or sticky spills. Wipe clean with a wipermop sold below. Hard wiping may be required to remove tough spots and spills.
SWEDISH FORMULA HARDWOOD CLEANER: $15.00 pr gallon
WIPER MOP: $15.00 each
Perfect for use with Hardwood Floor Cleaner. Includes one free cover
WIPER MOP CHANGEABLE COVERS: Call for price and details
CLEANER KIT: $35.00
Includes 1 quart of cleaner, wiper mop, 1 mop cover
OILED FLOOR CLEANER: Call for price and details